Paint Marceline, in conjunction with the 9th annual Wine & Art Stroll. Saturday, August 28, 2021  
Check in at the gallery to register after 8:00 am; art comes back to Main Street to hang at 7 pm for purchases prizes and cash awards.  
For more information click on Paint out Prospectus 2021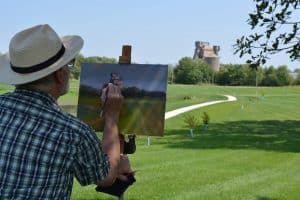 Veteran's Show, Sept.27-Nov.9, followed by presentation of pictures at Veteran's Day ceremony on Nov.11.